Very often, I am asked the question, "How did you get into mortgage lending after coming from the Marine Corps?" The answer is simple, but the process behind the answer is not. My name is Garrett Griffith, and I am a Home Loan Specialist with Heroes First Home Loans, as well as a – you guessed it – United States Marine Corps veteran.
Let's take a walk back in time and look at the road traveled leading to where I am now:
I grew up in a small town named Williston. This city is 15 or so miles south of Gainesville, Florida, home of my alma mater, the University of Florida. I did what many teenagers do, and I graduated high school while playing baseball amongst other activities. After high school, I was raised with the "work and pay rent" or "go to college and live rent-free" mentality. So naturally, as a crisp 17-year-old boy, I decided I was off to college.
I initially attended Santa Fe College in Gainesville, where I would eventually graduate with an associate degree studying Agricultural Sciences. During this time, I had a taste for the finer things in life, such as a truck, a boat, and other expensive toys. So, I worked full-time as a Tire Technician at a Discount Tire. Wouldn't you know, I HATED working! After graduating from Santa Fe, I made a bold move by enlisting into the United States Marine Corps with no warning to any of my family members. This would become the greatest achievement thus far in my life.
January 13, 2013, also known as Judgement Day. I arrived in Parris Island, South Carolina to attend Marine Corps Boot Camp. One of the worst experiences in life you could ever imagine, but attached to one of the greatest titles ever to be given to a human being, "Marine."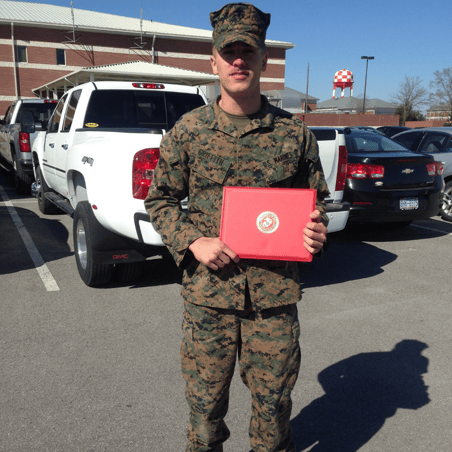 After 13 weeks of hell, it was off to North Carolina for more training. During my time enlisted, I served as an 0341, (this is a mortarman, if you are not familiar with military jargon). I became one of the newest "boots" in the unit 1/2 Charlie Company, Weapons Platoon. I thought boot camp was rough, WELCOME TO THE FLEET! Within my first year of being in the fleet with my new unit, I was gearing up for my first deployment: Afghanistan.
April 22, 2014, the day of departure from our cherished soil here in the U.S. to a desert climate in a foreign, war torn land in Southern Afghanistan. It was bittersweet. I had trained for this day; this is what I dreamt of for years. I was one of the many Marines in my unit who had a yearning for combat and going to war. I was in my own Zen garden during this deployment. Without a doubt, this was some of the worst times, yet some of the best times in my life. I made several friendships with people whom I consider my brothers to this day, yet we also endured loss and suffering. I am fortunate enough to have been able to go serve my country there, and I am so grateful I also was able to return home.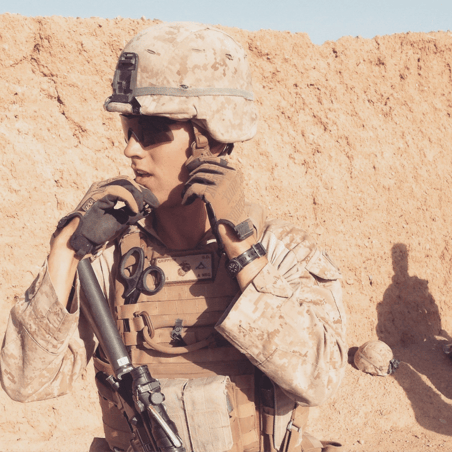 After Afghanistan, everything then on seemed dull. I knew I would never experience the feelings I had while there, anywhere else. Dark clouds seemed to have surrounded me. But like all Marines do, I adapted and overcame. I eventually would deploy again to Okinawa, Japan and South Korea in 2016 and participate in several training events in various places throughout the U.S. The time came for me to separate from the Marine Corps in hopes of finding my forever career.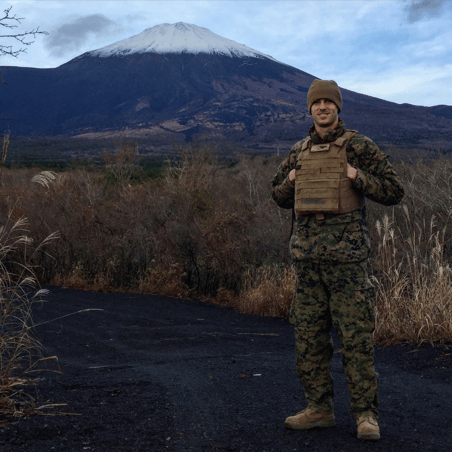 January 13, 2017, I became one of the nation's newest "civilians." I decided to continue to pursue my higher education and try to find a job I would hold for the rest of my working years. I attended the University of Florida from 2018 to 2020, where I would graduate with a bachelor's degree in Forest Resource Conservation and Natural Resource Conservation. Who knew that after graduating from such a prestigious school, with a niche degree, that I would not be set up for instant access and success within a career? Needless to say, I did not find the career I wanted after a year of searching and putting life "on hold."
Now we have gotten to the initial question: "How did I get into the mortgage business?"
I reached out to a friend who had a mutual friend, who happened to be Sam Royer at Heroes First Home Loans! I immediately was offered a position with Heroes First after introducing myself to Sam. And here we are!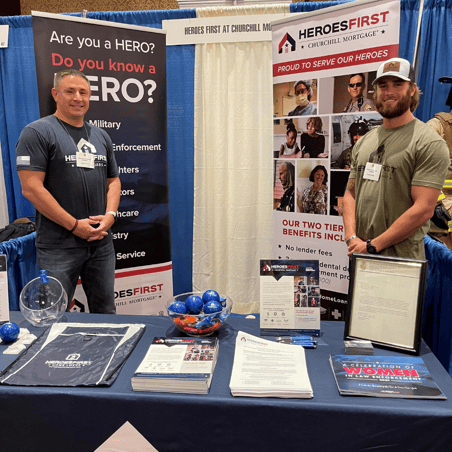 As I stated before: The answer is simple, but the actual path was not! I find it is very rewarding, humbling, and gratifying to work in this business. I strive to achieve our company's goals of helping service workers buy homes and it brings me intense feelings of joy to be able to give back to those who serve our nation and community.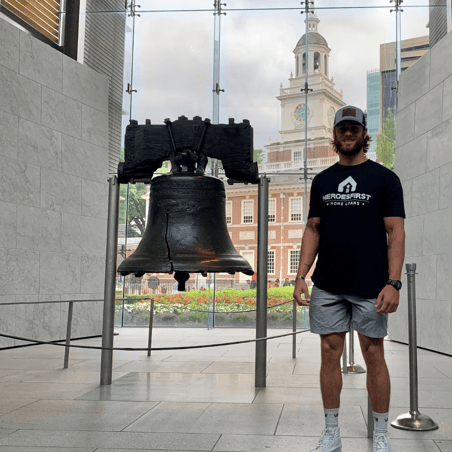 As someone who has served, it brings me great honor to not only help veterans into a home through a VA loan, but to also honor other service providers such as law enforcement, nurses, teachers, etc. I know without a doubt I terminated my career within the military far too early and I am now back in a career where I can continue to serve, and this brings me the most joy.
SGT. Garrett Griffith
Home Loan Specialist, NMLS# 2138329
US Marine Corps Combat Veteran